Californa Consulting is pleased to announce the Vodaphone Americas Foundation: Wireless Innovation Project.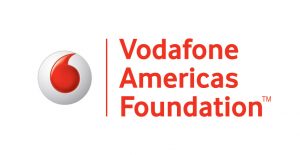 Vodaphone Americas Foundation: Wireless Innovation Project
 Due Date: 03/05/2018 11:59 PM
 Amount: Up to $600,000
 Match: Based on project reach
 Eligibility: Nonprofits in the United States
 Link: http://vodafone-us.com/wireless-innovation-project/about-wip/
Description: The Vodafone Americas Foundation™ designed the Wireless Innovation Project™ as a competition to promote innovation and increase implementation of wireless-related technology for a better world. Total awards up to $600,000 will be available to support projects of exceptional promise that meet our eligibility criteria. The Vodafone Wireless Innovation Project™ (the "competition") seeks to identify and fund the best innovations using wireless related technology to address critical social issues around the world. Project proposals must demonstrate significant advancement in the field of wireless-related technology applied to social benefit use.
If you or your entity would like California Consulting to write this application, please contact our Southern California Office at 323-728-9002.