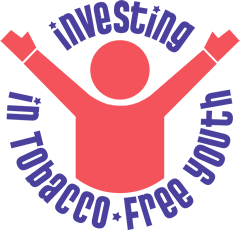 California Department of Education (CDE): Tobacco-Use Prevention Education Grades 6-12 Cohort L Tier 2
Deadline: January 29, 2016
Amount: Varies. Tier 2 grants will be awarded based on the student average daily attendance reported in the second principal apportionment in the prior fiscal year. Successful applicants will receive grants with three-year funding beginning July 1, 2014, and ending June 30, 2017.
Match: None
Eligibility: Local Education Agencies
Eligibility Note: Local educational agencies must be certified tobacco-free by July 1, 2015. Funding is available to districts, charter schools, consortium leads, and county offices of education that serve students in grades six through twelve.
http://www.cde.ca.gov/fg/fo/profile.asp?id=3786
Tobacco-Use Prevention Education (TUPE) funds support health education efforts aimed at the prevention and reduction of tobacco use by youth. TUPE in grades six through twelve is funded through a competitive application process. Funding consideration to local educational agencies is based on projects that propose to implement research-validated prevention programs for the general student population, provide youth development activities for both general and priority populations, and provide intervention and cessation services to students currently using tobacco.