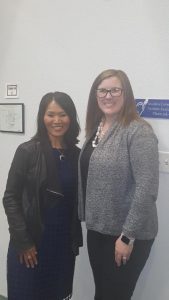 California Consulting is honored, our client, the City of Blythe, has renewed their contract. We look forward to continuing our combined effort to turn your vision in your legacy.
Thank you, City of Blythe, for your continued confidence in our services!
Pictured: Holly Bachman, CC LLC Statewide Sr. Director, and Mallory Sutterfield, Blythe's Interim City Manager.
League of California Cities- Riverside County
California Special Districts Association