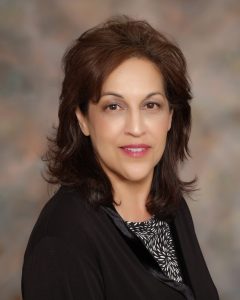 California Consulting Inc. is pleased to welcome Therese Cisneros-Remington as our new San Diego Associate. Therese will cover the San Diego County area.
Therese has 25 years of experience in the field of education and partnership development. Born and raised in Los Angeles, she attended Whittier College and CSUF, where she majored in Human Development with a focus in Early Childhood Education and minor in Psychology focusing on Social Development. After receiving her BA, Therese started teaching kindergarten in the mornings, then became the assistant director in the afternoons. She had no idea then, that her 5 years of experience would be the cornerstone to a successful business career in education. Therese then received a position as a Social Worker, followed by a Nutritionist and currently the Marketing/Business Advisor for the Palomar Community College GEAR UP Partnership Grant.
Therese has surpassed Partnerships Contracts for the GEAR UP grant with securing 65 businesses over her 18 years at Palomar College. Community relations is key to understanding the pulse of how and why businesses want to participate in grant programs. Therese has created a format to engage local businesses to collaborate with high school students within the GEAR UP grant.
Her community involvement provided opportunities with Chambers, Economic Development Councils, non-profits and educational agencies. Learning how to start a business at Chamber workshops lead to her 2009 business called W.I.N. Consulting. Therese offers business coaching to women in small business, basically, how to gain partnerships for referrals, resources leading to revenue. At the same time, she was offered a 2-year contract to be an Internet Radio talk show host with WS Radio in San Diego. Her show was called Success Story Radio, her hostname was Destiny. She hopes to return to radio in 2020.
Her community involvement spans from appointed to the United States Selective Service, to Walnut Creek Transportation Commissioner, to San Diego Citizens Against Lawsuit Abuse Board to Founding Board President 2004 of the National Latina Business Women Association San Diego Chapter. In 2005, Therese was installed as the Marketing Director to the San Diego Encuentros Leadership Board of Directors. In January 2020, Therese created a women's collaborative to focus on educating the public on Human Trafficking. She used her 5th Annual Women of Success North County Biz Expo to launch a San Diego North County panel on Human Trafficking. Her friend, Summer Stephen, San Diego County District Attorney did the keynote address.
Therese is married to Philip, and they devoted 12 years as Foster Care Parents in San Diego County.