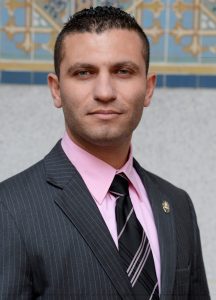 California Consulting is pleased to announce Harout Harry Semerdjian, CC LLC Associate, has been appointed to chair the Consulate General of Armenia in Los Angels Community Affairs Council.
The Consulate General of Armenia in Los Angeles released on 9/2/16
The Consulate General of the Republic of Armenia is proud to announce its newly formed Council. The group was created to promote and advance the relationship between the Consulate General and the largest Armenian community in the United States.
The Community Affairs Council is comprised of young professionals appointed by the Consulate General to support the Consulate General to better serve the Armenian community of the Western United States. The Council will be Chaired by Harout Harry Semerdjian, M.A.L.D., who was instrumental in creating the group. The other members of the newly appointed Council include Benjamin Charchian, Esq, Christine Jerian, Stephan Airapetian, Esq. and Vram Martirosyan.
"I appointed this capable Council to help bridge the gap between the Consulate General and the Diaspora, and I am confident in their ability to make a positive impact. Through stronger cooperation we are planning to better protect and advance our national interests." stated Consul General Sergey Sarkisov.
The group has been tasked with advising members of the Armenian diplomatic corps on community affairs, as well as helping obtain a better understanding of the community. Among other responsibilities, the Council will advance community projects and initiatives and represent the Consulate General at community functions. "As a former Consul General in Los Angeles, I fully support and recognize the ongoing need to foster a stronger relationship with the Diaspora and the homeland," stated Armenia's Ambassador to the United States Grigor Hovhannisian. "The Community Affairs Council will be a valuable asset in strengthening synergies between Armenia and the community" he concluded.