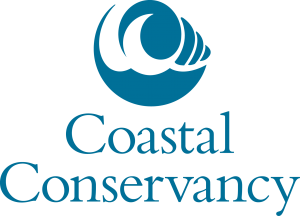 California Coastal Conservancy: Proposition 1
Deadline: April 30, 2019
Amount: $20 million for entire program
Match: The Conservancy will award additional points to applicants with significant matching funds from nonstate sources. Out of 5 points: Projects with at least 25% matching funds will receive 3 points. Projects with greater than 50% matching funds will receive 5 points.
Eligibility: States, special districts, JPA, cities, counties, Federally recognized Indian tribes and nonprofit organizations
Through Proposition 1 grants, the Conservancy seeks to implement multi-benefit projects. Most state agencies have a statewide jurisdiction, but a relatively focused mission. The Coastal Conservancy has a more focused jurisdiction (about 33% of the state and 75% of its population) but a broad mission, including agricultural conservation, recreation, ecological conservation and climate change adaptation. Projects that benefit multiple factors will be prioritized. The Conservancy will seek to align its funding and project priorities with those of other state agencies administering Proposition 1 funding for related objectives. Based on the priority issues within our jurisdiction, reviewing existing state plans, and screening for projects that achieve multiple benefits, serve disadvantaged communities, and result in quantifiable outcomes, the Conservancy identified four priorities for Proposition 1 expenditures:
* Water Sustainability
* Protect and Enhance Anadromous Fish Habitat
* Wetland Restoration
* Urban Greening If you or your entity would like California Consulting to write this application, please contact our Southern California Office at 323-728-9002.