California Consulting is pleased to announce the Saucony: Run for Good Foundation Grant.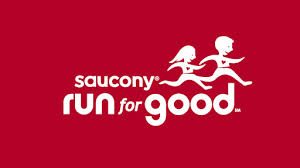 Saucony: Run for Good Foundation Grant
Deadline: December 15, 2016
Amount: Up to $10,000
Match: None
Eligibility: Tax exempt organizations
http://www.saucony.com/en/runforgood/
The Saucony Run for Good Foundation is committed to improving the lives of children by helping to prevent and reduce childhood obesity. Grants of up to $10,000 are provided to nonprofit community organizations that initiate and support running programs for youth. Program participants must be 18 years of age or younger. Priority will be given to programs that serve youth populations not traditionally exposed to running programs. Grant requests are reviewed two times per year; the next application deadline is December 15, 2016. Visit the Saucony website to download the application guidelines.
If you or your entity is interested in California Consulting writing this application, please call our Southern California Office at (323)728-9002.