California Consulting is pleased to announce the US Soccer Foundation: 2017 Program Grants.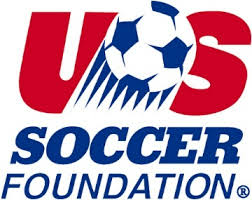 US Soccer Foundation: 2017 Program Grants
Deadline: February 2, 2017
Amount: $50,000
Match: None required officially; applicants will have to contribute additional funds not covered by the grant award
Eligibility: Tax-exempt organizations including: 501(c)(3) nonprofits, churches, individual schools or school districts, cities or municipalities.
http://www.ussoccerfoundation.org/our-grants/
Program Grants are awarded for grantees to purchase soccer equipment and/or cash to cover operating expenses including:
Equipment – all equipment grants are awarded as credit with www.soccer.com and/or www.kwikgoal.com.  No cash is distributed for equipment. Eligible equipment expenses: jerseys, shorts, socks, shin guards, cleats, balls, goals (pop-up or permanent), polo shirts for coaches, whistles, cones, ball bags, first aid kits, scrimmage vests, etc.
Cash – cash for operating expenses is disbursed in one check after the grant agreement and all paperwork have been completed.  Eligible operating expenses: stipends for coaches and program managers, transportation, healthy snacks, award banquets for players, field or facility rental fees, referee fees, background checks, family engagement events, etc.  Urban Soccer Symposium: All grantees receiving a cash grant award will receive a $1,000 Urban Soccer Symposium stipend as part of the cash grant to cover expenses related to travel to the Urban Soccer Symposium held by the U.S. Soccer Foundation in Washington, D.C.
If you or your entity is interested in California Consulting writing this application, please call our Southern California Office at (323)728-9002.