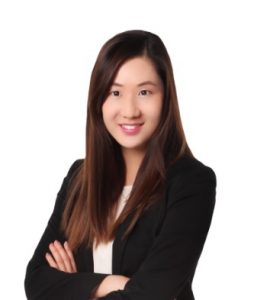 California Consulting is pleased to welcome Cecilia Hong as our newest Associate for Orange County where she will work closely with Orange County Senior Associate Maryann Marino and CEO Steve Samuelian.  Cecilia has served as a Policy Advisor for Orange County Supervisor Michelle Steel. She has extensive experience in local politics and became heavily involved in serving the Korean-American community through her previous role as Director of Korean Affairs for U.S. Congressman Ed Royce, Chairman of the House Foreign Affairs Committee and currently sits as an Advisory Commission Member for the Office of the Orange County District Attorney. She is currently the Ambassador for State Assemblyman Stephen Choi and sits as the 2018 Chairperson for
Cecilia is currently an Associate Attorney at Magarian & DiMercurio, a law firm specializing in business, labor, and employment law and litigation. Prior to that, Cecilia was Associate Counsel at CHOC Children's Hospital and assists with the Family Legal Assistance at CHOC Children's providing conservatorships and guardianships for patients so that proper consent is obtained for medical services.
Cecilia received her B.A. and M.A. from the University of Southern California and her J.D. from Chapman University School of Law. Cecilia speaks both Korean and French.