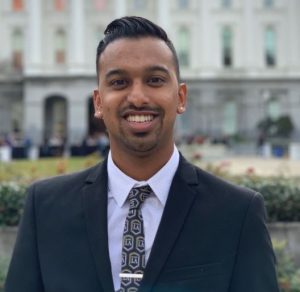 Christopher Nikhil Bowen has nearly 10 years' experience in business, public policy, and political advocacy. He currently serves as California Consulting's Southern California Associate and is the Chairman of the West Hollywood Transportation Commission.
Bowen framed political messaging of private property-related initiatives and legislation locally and statewide with media and elected officials as the Deputy Communications Director for the Greater Los Angeles Association of REALTORS®. In 2018 Bowen served as the Los Angeles County Business Federation (BizFed) Polling Committee Chair, where he was able to increase membership input to elevate the prioritization of housing issues for additional advocacy efforts.
As a political consultant, Bowen has run local and countywide campaigns in the Los Angeles area including Jeffrey Prang's successful bid to become LA County Assessor, as well as campaigns in West Hollywood and Culver City.
Bowen's experience as a lobbyist and communications professional provides him a keen understanding of how businesses and government interact.
Bowen served as a Graduate Fellow for Former Senate Minority Leader Bob Huff (R-CA) as well as a Legislative Intern for U.S. Senator Bernard Sanders (I-VT) in Washington D.C.
Bowen holds a Master's Degree in Political Theory from California State University, Los Angeles (CSULA), a Bachelor's Degree in Politics with a Minor in History from Marymount University, conducted his post-baccalaureate at Oxford University and studied abroad at Institut Catholique de Paris. He lives in West Hollywood with his husband and their 2 dogs.