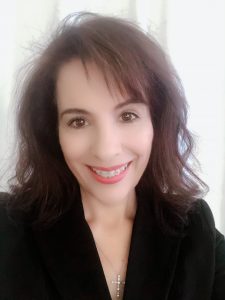 Ellen Mata has joined the California Consulting team as a Project Manager.  Ellen has over 20 years of experience working with government agencies, non-profit organizations, for-profit businesses and consulting firms to create quality grants and proposals.
Ellen's most recent experience includes working as a Grant Writer for the Fresno Regional Workforce Investment Board. In that capacity, Ellen was responsible for grant research and preparation. She wrote several State and Federal grants during her time there. Ellen also served as Development Manager, Grants and Sponsorships, with the Fresno Metropolitan Museum of Art & Science. In that role, Ellen was responsible for writing the Museum's grants and grant reports, developing sponsorships, cultivating donor relationships, managing the Museum's business membership program and administering the REVEAS ASK Science mini-grant program.
Ellen graduated from Kingsburg High School and received a Bachelor of Arts degree in English from the University of California, Santa Barbara. She lives in Fresno with her husband, Daniel, and their children.