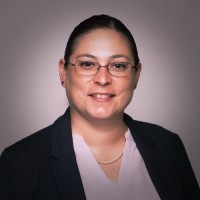 California Consulting is pleased to welcome Esther Landin as our new Project Manager. Esther joins California Consulting with 10 years of experience in Workforce & Economic Development with experience in developing and implementing workforce preparation and career pathways programs in order to reduce the middle-skills gap, decrease the unemployment rate of youth and young adults, and increase access to education, training, and employment for individuals with barriers to employment and education as a means for upward social mobility, achieving social justice, and equity.
She has consulted for nonprofits, adult education, community colleges, community-based organizations, government agencies, as well as private entities to create a strategic and comprehensive wraparound workforce development and career services system that helps individuals enter career pathways in high-demand industries.  She has presented about and written on various Workforce Development topics on serving special populations including youth and young adults, formerly incarcerated, immigrants, and individuals with disabilities.  She has previously served on nonprofit boards and participated in numerous industry advisory committees.  Her experience also includes grant writing, monitoring and compliance, organizational planning, employer engagement, human-centered design, curriculum development, and distance learning. 
In addition, she is a certified Gang Intervention Specialist, Offender Workforce Development Specialist, certified in Career Pathways Leadership as well as CTE Support Staff Project Management, and is a New World of Work 21st Century Employability Skills Certified Instructor. She earned her Associate of Arts degree from Los Angeles Southwest College, her Bachelor of Arts degree from California State University, Dominguez Hills, and her Master of Arts in Education with an emphasis in Adult Education and Training from University of Phoenix.