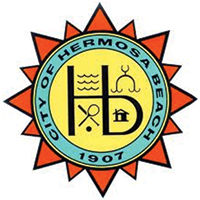 California Consulting is pleased to welcome the City of Hermosa Beach as our  newest client!
Hermosa Beach, "The Best Little Beach City", is a small city of only 1.43 square miles. The town is the quintessential view of Southern California lifestyle, with temperatures from high 77 degrees in the summer to 67 degrees in the winter. There are many different regular outdoor activities such as volleyball, surfboarding, skateboarding, and boogie boarding to name a few. There are architecturally diverse residences on the Strand, bungalows scattered throughout the town, and multilevel homes in the hills with ocean views. The City has police and fire departments, a skate park, green belt, community theater, and senior center.
This lively beach city is also well known for its entertainment offerings including live music from rock to blues to jazz. Festivals and special events abound on weekends. The three-day weekends of Memorial Day and Labor Day bring thousands of visitors to the Fiesta Hermosa street fair, which has been a tradition for many years, features hundreds of crafters and artists and live bands. In addition, Hermosa Beach is well known for its many tasty and diverse restaurants.
Hermosa Beach is within a few minutes commute of many of the largest and best known names in corporate America in such fields as aerospace, high tech, industrial, service and financial.
http://www.hermosabch.org/index.aspx?page=1
California Consulting is pleased to welcome the City of Hermosa Beach.