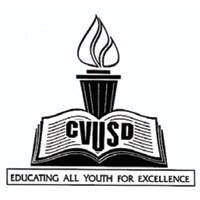 CC LLC congratulates  Castro Valley Unified School District (a CC LLC client) for being awarded Orange County Department of Education (OCDE) SUMS Initiative Grant in the amount of $25,000!
Castro Valley Unified will use the funds to provide data support at Chabot Elementary so that Prinicipal Vivienne Paratore can guide staff in implementation of a "data wall," an innovative evaluative tool that teachers can use to visually see each individual student's progress.
The funds will also support efforts at Canyon Middle School to strengthen and hone their "Check In, Check Out" system, an intervention that helps students struggling with behavioral issues by increasing student accountability and adult support by having an adult check in with them daily.
This latest achievement is another example of the commitment of Castro Valley USD leadership to promote the quality of education for it's students.
It's also a reflection of the dedication and hard work by CC LLC Grant Writer Dana Leusch to ensure a successful grant application.
Thank you Dana, and congratulations Castro ValleyUSD!
Castro Valley Unified School District
Association of California School Administrators
California School Board Association
Calsa – California Association of Latino Superintendents and Administrators