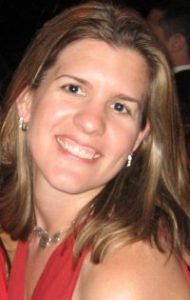 California Consulting LLC Welcomes our Newest Senior Associate- Bay Area, Amiee Alden
California Consulting LLC extends a hearty welcome to our new Senior Associate- Bay Area, Amiee Alden. Amiee Alden has enjoyed a 20-year career in local, state, and federal government.  She served as Director of Intergovernmental Affairs for San Francisco Mayor Gavin Newsom, where she was the City's liaison to Congress, the State Legislature, and municipal organizations such as the Association of Bay Area Governments, League of California Cities, and U.S. Conference of Mayors.  She has also worked as Policy and Legislation Advisor for the San Francisco Department of Emergency Management, and as a Senior Field Representative and fundraising consultant for California State Assembly Budget Committee Chairman Phil Ting.  Amiee began her career in Washington, DC as an aide to Congressman Henry Waxman, and later worked as a Public Policy Manager for the San Francisco Chamber of Commerce.
Amiee has a Masters in Public Policy from the Goldman School of Public Policy at UC Berkeley.  She is a member of the Municipal Managers Association of Northern California and a graduate of Leadership San Francisco and Emerge California.  She lives in San Francisco with her husband and two boys.
California Consulting Director of Operations Shari Herbold commented on the announcement, "We are excited to welcome Amiee to our team. California Consulting has recently made major strides in the Bay Area serving various agencies as their grant writer of choice. Hiring someone of Amiee's caliber gives us a high level, top tier Senior Associate in the Bay Area region. We are thrilled to have Amiee in a senior position with California Consulting."