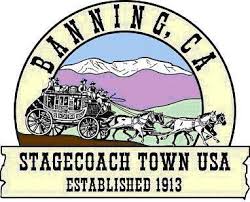 California Consulting is pleased to welcome the City Of Banning as our newest client. Banning is a city in Riverside County, California.  It is situated in the San Gorgonio Pass, also known as Banning Pass. A fun fact about the City of Banning
During World War II, Banning was the site of the 1,000 bed Banning General Hospital. It supported training at the Desert Training Center and was later used as a Naval Convalescent Hospital. The facilities were dismantled in 1948.
We are excited to be working with the city regarding their grant needs!