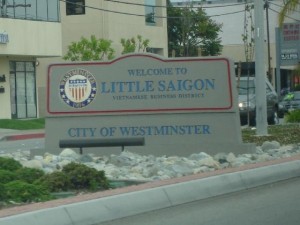 California Consulting LLC is pleased to welcome the City of Westminster as our newest client.
Westminster was founded in 1870 by Rev. Lemuel Webber as a Presbyterian temperance colony. The name is derived from the Westminster Assembly of 1643, which laid out the basic tenets of the Presbyterian faith. For several years of its early history, its farmers refused to grow grapes because they associated grapes with alcohol.
Westminster was incorporated in 1957, at which time it had 10,755 residents. Originally, the city was named Tri-City because it was the amalgamation of three cities: Westminster, Barber City, and Midway City. Midway City ultimately refused incorporation, leaving only Barber City to be absorbed into the newly incorporated Westminster. The former Barber City was located in the western portion of the current city of Westminster.
Westminster is landlocked and bordered by Seal Beach on the west, by Garden Grove on the north and east, and by Huntington Beach and Fountain Valley on the south.
Westminster surrounds the unincorporated area of Midway City, except for a small portion where Midway City meets Huntington Beach to the south.
A large number of Vietnamese refugees came to the city in the 1970s, settling largely in an area now officially named Little Saigon, and the city is unofficially known as the "capital" of overseas Vietnamese with 36,058Vietnamese Americans and at 40.2% (2010), the highest municipal concentration of Vietnamese Americans.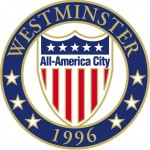 City of Westminster won the All American City Award in 1996.