California Consulting Now Offers Professional Development Services for School Districts
Through a new partnership with Dr. John Walkup and Ben Jones, California Consulting now offers school districts a wide range of teacher workshops, classroom observation, and leadership development training services. Their services will help your professional educators learn new concepts and skills designed to enhance the learning environment in your classrooms.
Through their intensive training efforts, your instructors and administrators will:
·         Learn a systematic approach to delivering inquiry-based learning
·         Use Depth of Knowledge and Bloom's Taxonomy to boost the rigor of instruction
·         Learn a systematic technique called GRAPPLE for delivering questions in class
·         Understand how to overcome sub-skill barriers in students from disadvantaged backgrounds
Providers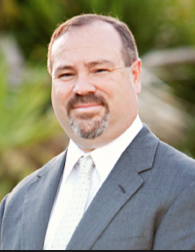 Dr. John Walkup
With a Doctor of Philosophy in theoretical physics, John combines a strong mathematical and science background with expertise in K12 curriculum development and analysis. As a co-developer of Cognitive Rigor Matrix, he applies those concepts in helping educators develop better curriculum, instructional practices, and improve student learning. John, has interests in such topics as STEM learning, English Learners, curriculum development, classroom observation, professional development, standards alignment, and curricular rigor.

Ben S. Jones
Co-developer of the Cognitive Rigor matrix and a veteran educator of 25 years, Ben has spent much of his career helping students, teachers, colleagues, and policy makers better understand the impact learning environments have on student outcomes. With a Bachelor's degree in geophysics and a Master's degree in curriculum development and implementation, Ben continues to blend practical expertise in instruction, curriculum development, assessment, and educational research creating innovative approaches in building effective learning environments.
Services
Rigorous Guided Inquiry
Learn the differences between rigorous and non-rigorous instruction by exploring the inquiry-based lesson model. By exposing the strengths and weakness of guided inquiry in science, develop a deeper insight into how rigorous instruction changes the game, regardless of the subject area.
Cognitive Rigor Lesson Planning
Learn how the distinctions between Bloom's taxonomy and Depth of Knowledge help orchestrate an improved learning experience by allowing teachers to target a greater variety in skills and concepts for lesson planning.  Let Cognitive Rigor guide you in selecting effective combinations of instructional strategies, methodologies, and activity formats.
Subskill Scaffolding
Learn how to use Bloom's Knowledge Dimension to identify grade-appropriate content while separating out the various sub-skills and sub-concepts. Scaffolding techniques focus on using grade level instruction while helping students fill in the gaps between lesson targeted skills and those prerequisite skills and concepts.
Questions Strategies Science Teachers
Learn the differences between checking for understanding and questioning for engagement by applying the GRAPPLE technique and depth of knowledge. By using better student selection methods, learn to convert student responses into meaningful learning dialogs.
Cognitive Rigor In The Classroom
Learn the differences between Bloom's taxonomy and Depth of Knowledge and how the two compliment each other in creating a more contemplative learning environment.  Cognitive Rigor provides a flexible staging approach to instruction for both creative and critical thinking.
Writing In Science
Learn how to teach students organizational skills and techniques for committing their learning experiences into formal documents.  Science lab reports offer a prime example of how evidence of instruction creates meaningful long term cross-curricular opportunities to develop writing skills.
Problem/ Project Based Learning in the Classroom
Learn how to improve student abilities to handle open-ended scenarios through collaborative approach which incorporate both creative and critical thinking skills. Embed written, oral, technical opportunities for students to express their learning and solutions.
Classroom Observation/ Coaching
Learn to use classroom analysis techniques to direct reflective dialog as part of the professional development process. Create attainable goals based on objective use of data, observation, and personal interactions.
Interested in providing these services to your school district?
Contact California Consulting at 323-728-9002 or shasta@californiaconsulting.org. Also, see our Professional Development section on our website at www.californiaconsulting.org. California Consulting LLC is the state's largest grant writing firm. Since 2004, California Consulting has written over 670 successfully-awarded applications for its clients.