California Consulting is pleased to announce the CalRecycle: Rubberized Pavement Grant Program (FY 2017-18)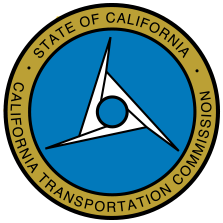 CalRecycle: Rubberized Pavement Grant Program (FY 2017-18)
Deadline: September 14, 2017
Amount: $350,000 maximum for individual applications; $500,000 for regional applications
Match: Any program or project costs not covered by the grant award, including installation and construction.
Eligibility: Cities, counties, regional park districts, special districts, Joint Powers Authorities, state agencies, Indian tribes
http://www.calrecycle.ca.gov/Tires/Grants/Pavement/FY201718/default.htm 
The Rubberized Pavement Grant Program is designed to promote markets for recycled-content surfacing products derived from only California-generated waste tires. It is aimed at encouraging first-time or limited users of rubberized pavement in two project types-Rubberized Asphalt Concrete Hot-Mix (Hot-Mix) and Rubberized Chip Seal (Chip Seal).  An application may include rubberized pavement (hot-mix and chip seal) projects for roadways, Class 1 bikeways (as defined in Streets and Highway Code section 890.4(a)), greenways, and disability access at parks. A greenway is a travel corridor for pedestrians, bicycles, non-motorized vehicle transportation, recreation, or a combination thereof, located along natural landscape features, such as an urban watercourse. Projects must be owned and maintained by the applicant and accessible to the public.  The award amount is based on a reimbursement rate depending on geographic area, the project type and category:
1.      Hot-Mix Projects: For Individual Application, grant awards are based on a variable rate of $4-10 or $8-20 per ton of RAC hot-mix material proposed, depending on grant category. Eligible applicants that have had zero or one previous grant for rubberized pavement may request the full difference in cost between rubberized and conventional asphalt. For Regional Application, grant award is based on a $10 or $20 per ton of RAC hot-mix, regardless of grant category. Regional applications are not eligible for full differential.  Hot-Mix Projects must use must use a minimum of 3,500 tons of RAC hot-mix.
2.      Chip Seal Project: Grant awards are based on a flat rate of 50 cents or $1 per square yard of chip seal material proposed, regardless whether the applicant is an Individual or a Regional Application.  Chip Seal Project: Project(s) must use a minimum area of 40,000 square yards of chip seal material.
If you or your entity would like California Consulting to write this application, please contact our Southern California office at (323)728-9002.