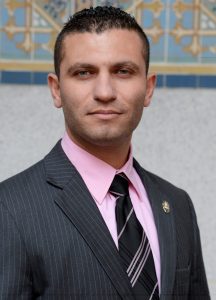 Harout Harry Semerdjian is California Consulting's Associate- Southern California. Harout is responsible for working with clients and potential clients in the Southern California region.
Harout Harry Semerdjian is a public policy professional and foreign policy expert with experience in government and legislative affairs, and non-profit management, and academia.
Harout comes from the Office of Los Angeles Councilmember Mitch O'Farrell, where he served as a Legislative Deputy with a primary focus on public safety, innovation & technology, and human relations. His past positions include Program Analyst for SOS International LTD, a U.S. Department of Defense contract firm in Washington D.C., Executive Director of the KNOW Genocide coalition, a human rights-focused non-profit organization in Boston, MA, and Research Associate at Harvard University's Kennedy School of Government.
Harout is an active community member in Los Angeles. He has served as a Board Member of the East Hollywood Neighborhood Council and currently serves on the Government Relations Committee of the Armenian National Committee of America – Western Region. He is also in the process of helping develop a major community initiative at the Consulate General of the Republic of Armenia in Los Angeles, which is expected to launch in the middle of 2016.
Harout holds B.A. and M.A. degrees in modern History from the University of California, Los Angeles (UCLA) and an M.A.L.D. from The Fletcher School of Law & Diplomacy at Tufts University. He has also been a PhD scholar at the University of Oxford, St. Antony's College. Harout's academic specialization includes global energy geopolitics, counter-terrorism and security studies, human rights, and regional affairs (Middle East and Eurasia). Harout has been widely published on political and historical issues in the Jerusalem Post, Asia Times, The Hill (US Congress), Radio Free Europe/Radio Liberty and numerous other publications.