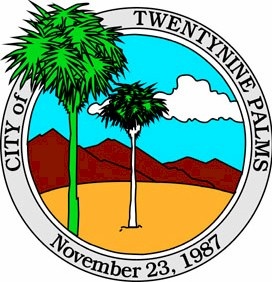 CC congratulates the City of Twenty Nine Palms (a CC client) for receiving the Protect Cultural, Community, and Natural Resources award in the amount of $2 Million from the Natural Resources Agency.
The monies will go to construct a dual-purpose building that will serve as a visitor center for Joshua Tree National Park and a cultural center and museum for the Twentynine Palms Chemehuevi and San Manual (Serrano) Bands of Mission Indians. The center will showcase elements of the park's Campbell collection of prehistoric, historic and tribal artifacts, which date back 10,000 years to the earliest human habitation of the area known as the Pinto Basin Culture. The visitor center will also facilitate the goal of becoming a gateway to Joshua Tree National Park.
This latest achievement is another example of the commitment of the City's leadership to protect and promote the quality of life for its residents.
It's also a reflection of the dedication and hard work by CC Project Manager, Danielle Sotelo, who ensured a successful grant application. Thank you, Danielle, and congratulations Twentynine Palms!