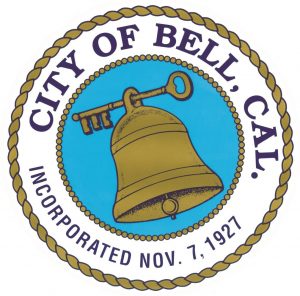 CC LLC is honored that the City of Bell has asked us to provide grant writing services.
We look forward to collaborating with the City to help transform their vision into their legacy.
Thank you, City of Bell!
@bell1927
The following is an excerpt from the website – www.cityofbell.org
The City of Bell is a warm and friendly town composed of young families, small businesses, and an industrial district located on the east bank of the Los Angeles River in southeast Los Angeles County. Bell is known as the key to industry, given it is located in the heart of the central Los Angeles industrial market.
Its' convenient location and close proximity to transportation corridors including Interstate 5 (Santa Ana Freeway), Interstate 710 (Long Beach Freeway) and the Union Pacific Railroad make Bell an ideal venue for business interests. Bell is nestled between the San Gabriel Mountains and the port of Long Beach in the Los Angeles basin. It is only minutes away from Downtown Los Angeles, as well as cultural and sports attractions including Dodger Stadium, Staples Center, and the Walt Disney Concert Hall.
Although small in size, according to the 2010 US Census, the City boasts a population of 35,000 residents, a third of which are under the age of 18. Bell is vibrant community proud of its ethnic diversity with immigrants from throughout Latin America and a growing Lebanese American immigrant community.
If you take a stroll through our town and you will find beautiful parks filled with families, tree-lined streets, and lots of unique shops and business. We are quite proud of our clean and safe community. Bell is a great place to locate your and a great place to call home. We invite you to visit us and find out why!
League of California Cities
League of California Cities – Inland Empire
League of California Cities – Orange County
League of California Cities – South San Joaquin Valley
League of California Cities- Riverside County
League of California Cities- North Bay
Los Angeles County Division League of California Cities
California Contract Cities Association
Association of California School Administrators
CALSA- California Association of Latino Superintendents and Administrators
California School Board Association
Association of California Cities, Orange County
Independent Cities Association