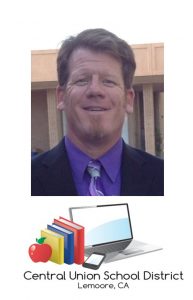 "For the past six years, California Consulting has been an essential partner with the Central Union School District, assisting the District with the acquisition of over $2.3 million in grant funding.
Central Union has a great relationship with CC and the passion that our grant-writing consultant maintains to be a part of our District team and contributor to our success is unparalleled.  We work hand in hand to find programs and supports, which complement the District's needs, and goals and then we work collaboratively to attain our targets.  This partnership has assisted us with leveraging our fiscal resources to compliment District goals.
As superintendent, I welcome California Consulting's partnership with our District initiatives.  This is how our relationship has developed, as a partnership.   Our consultant has learned the District, held many conversations with leadership to understand our goals and targets and has been attentive, insightful, and aggressive in bringing forth grant opportunities which have enhanced our programs to our students.  The service and attention from California Consulting has been unequaled.
We look forward to many more years of continued partnership with them. I highly recommend California Consulting for your grant writing needs."