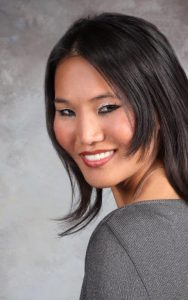 Holly Bachman, Statewide Senior Director
Holly Bachman serves as the Statewide Senior Director for California Consulting and oversees a team of 15 professional grant writers, assists with client retention as well as business development throughout California.
Holly has over 20 years of experience in marketing, PR, special events and business development including serving as a Membership Consultant since 2014 and recently Co-Chairs the LA Area Chamber of Commerce Non-Profit Council where she helps grow membership and consults with various small, medium and large businesses and organizations in the greater community.
Holly received her B.A. in Sociology/Social Psychology from the University of Minnesota and lived in the SF Bay area for 8 years including Santa Clara, San Mateo and San Francisco and currently lives in the Los Angeles area / Pasadena for the past 5 years. Holly also started her own foundation in 2011 called Mixed Roots Foundation that raises awareness and funds for the adoption and foster care community nationwide.
She enjoys spending time with friends and family, watching movies, attending sporting events, and most importantly giving back to the community through mentoring and organizing various local and national events that promote identity, diversity, and unity.
Holly is also a member of the Beverly Hills Chamber of Commerce and the serves as the Co-Chair for the Multicultural Alumni Network for the University of Minnesota