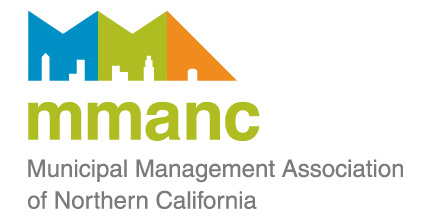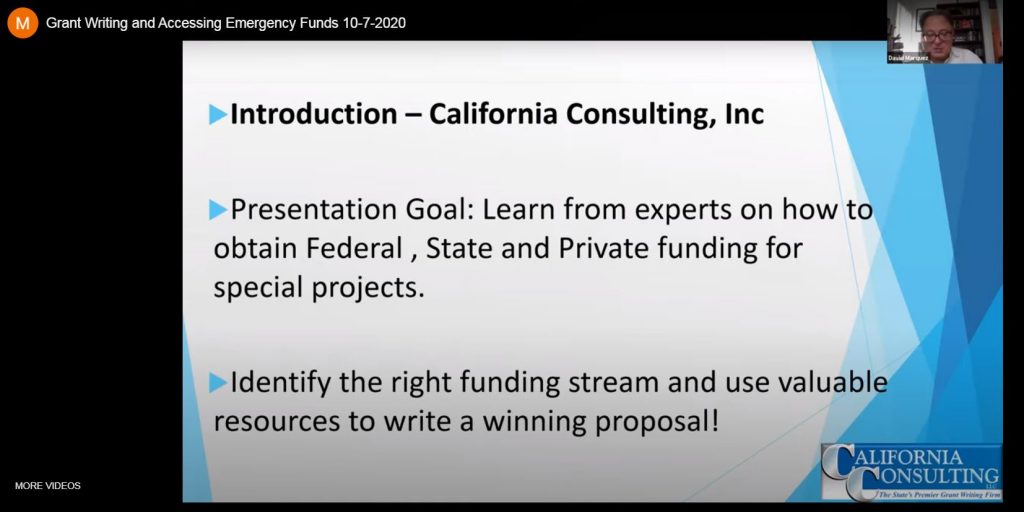 The Municipal Management Association of Northern California (MMANC) and California Consulting, inc. hosted a very successful and well-attended zoom webinar on Oct. 7. The webinar was packed with more than 100 participants from cities stretching from kern county to near the California/ Oregon border.
MMANC leader Monica Davis from the City of Hayward was the moderator and welcomed the panelists David Marquez and Steve Samuelian from California Consulting, inc. Marquez and Samuelian gave a comprehensive overview of grant writing best practices and took questions from the participants.
California Consulting, inc. is a proud sponsor of MMANC, one of the premier municipal organizations in the State.