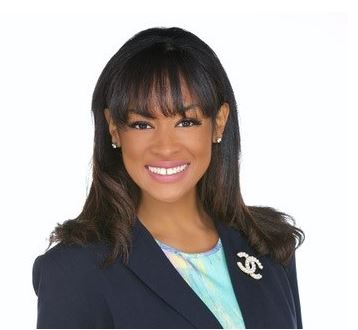 Moriah Bradley is an Associate for California Consulting serving the San Diego County Area. A native San Diegan, Moriah attended High Tech High International (HTHI) in Point Loma. As a teenager at HTHI, Moriah's interest in social justice was ignited when an opportunity to volunteer with San Diego Teen Court was presented. She has served as Presiding Juror hearing the cases of teens, oftentimes at-risk youth, and providing restorative justice for those first-time offenders. Moriah went on to intern at the San Diego County Public Defender Office and has been passionate about law, politics and social causes ever since.
Moriah is Chair of the NAACP San Diego Branch Health Committee and leads a team of local health professionals to execute programming that (1) work(s) to promote, protect and maintain the health of African Americans; (2) assess the health needs of the community, (3) advocate(s) for equal access to health education, care, treatment and research for all Americans; (4) sponsor(s) health-related activities such as health forums, fairs, and workshops highlighting issues of importance to people of color; and (5) support health initiatives of the Association. Bradley also serves as Vice Moderator for the Southern Association Southern California Nevada Conference of the United Church of Christ and volunteers as Managing Site Director for one of the San Diego Food Bank's Emergency Food Assistance Program (EFAP) sites.
Moriah has a BA from the University of San Francisco in Politics with a minor in Chinese.