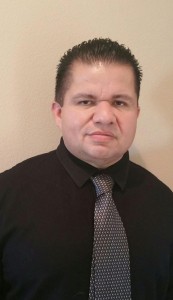 For the span of over two decades, Saul has been directly involved in the development, implementation, evaluation, and research of health, education, and environmental programs in Southern California. Mr. Hinojosa has worked as an independent consultant for the non-profit sector in the development of environmental, health, and water protection and development programs.
His expertise includes developing health programs in the areas of Healthcare Services for Underserved Populations, Migrant Health Programs, Community Education and Prevention and Outreach Programs, Asthma Education and Prevention, Promotora Programs for Farm Workers and monolingual Spanish Speaking Communities, Cancer Education, Prevention, and Research. An additional area of expertise is educational youth programs, educational tutoring and mentoring, after school programs, and counseling programs for parents and their children. Furthermore, he has secured funding for environmental and water programs in Southern California, working in partnership with various community organizations and community leaders and government entities, he has successfully obtained funding for environmental protection, environmental cleaning, water protection and development, protection of natural resources and assets, and environmental leadership development.
Mr. Hinojosa has shown a commitment in helping the local communities where he has lived and worked. He is involved with various nonprofit groups, community organizations, and community associations. His former and current associations include in helping the local Relay for Life Events, Binational Programs, Environmental Alliances, Community Food Banks, local community conferences, Mentoring youth in the Coachella Valley, Assisting local fundraising events, and being a member of different community boards and clubs.
Saul enjoys spending his free time with his family and friends and taking care of his pets. Mr. Hinojosa has a Master Degree in Business Administration and Public Health Administration from University of California San Diego. Mr. Hinojosa has a B.A in Psychology and Business from University of California Santa Barbara.